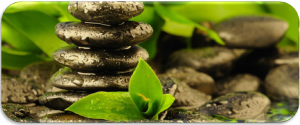 We recommend a selection of clinics which offer high standard services and enjoy renown, recognition and positive opinion among patients.
We cooperate with outstanding specialists in the field of plastic surgery, cosmetic surgery and institutes of wellness in Poland.
The highly qualified team of surgeons, medical Staff, cosmetologists, physiotherapists and massage therapists take care of health and beauty of our clients.
Consultation with specialists of cosmetology, spa and wellness gives the opportunity to our guests to feel unique.
We offer consultation by phone and via email as well. You can send us your photos to the chosen clinic. On this base the plastic surgeon will prepare your treatment plan which will be presented to you with estimate quote.
Plastic and cosmetic surgery 
Surgery is performed to correct and remove real or perceptible defects – of face, body and breast. Treatments of plastic surgery and cosmetic surgery enhance health, also boost beauty, delay the ageing proces and improve overall appearance.
Main plastic surgery treatments:     
• Nose and ear correction
• Face and neck lift
• Eyelid, chin and cheek surgery

• Breast surgery
• Liposuction
• Abdominoplasty
• Scar revision surgery
• Varicose veins surgery
Main cosmetic surgery treatments:
• Wrinkle reduction
• Stemcell biostimulation
• Lip augmentation
• Mesotherapy
• Photorejuvenation
• Exfoliations
• Bodymodelling
• Lasers
 SPA & Wellness
Exceptional places with a unique atmosphere providing relaxing treatments, well-being, effective dieting and rejuvenation offer the best care for your body and soul.
Cosmetic treatments, cosmetic surgery:
• Face skin care (masks)
• Microdermabrasion

• Facelift
• Exfoliations
• Mesotherapy without needles
• Waxing
• Laser
• Permanent makeup
Spa treatments:
• Massages
• Spa treatments for face and body
• Spa capsule
• Spa treatment for bust and neck
• Manicure and pedicure
• Sauna
Ophthalmology
Non-invasive treatments and ophthalmic surgery:
• Laser eyesight correction

• Cataract surgery
• Keratoplasty
• Glaucoma surgery
• Posterior segment of eyeball surgery
• Intravitreal injections in retina and choroid diseases
• Other types of plastic surgeries
• Corneal transplant surgery